Click the cover image to see the Fall 2020 Catalog.
Also, be sure to read Registration's instructions on submitting your registration form and follow the steps to securing your courses.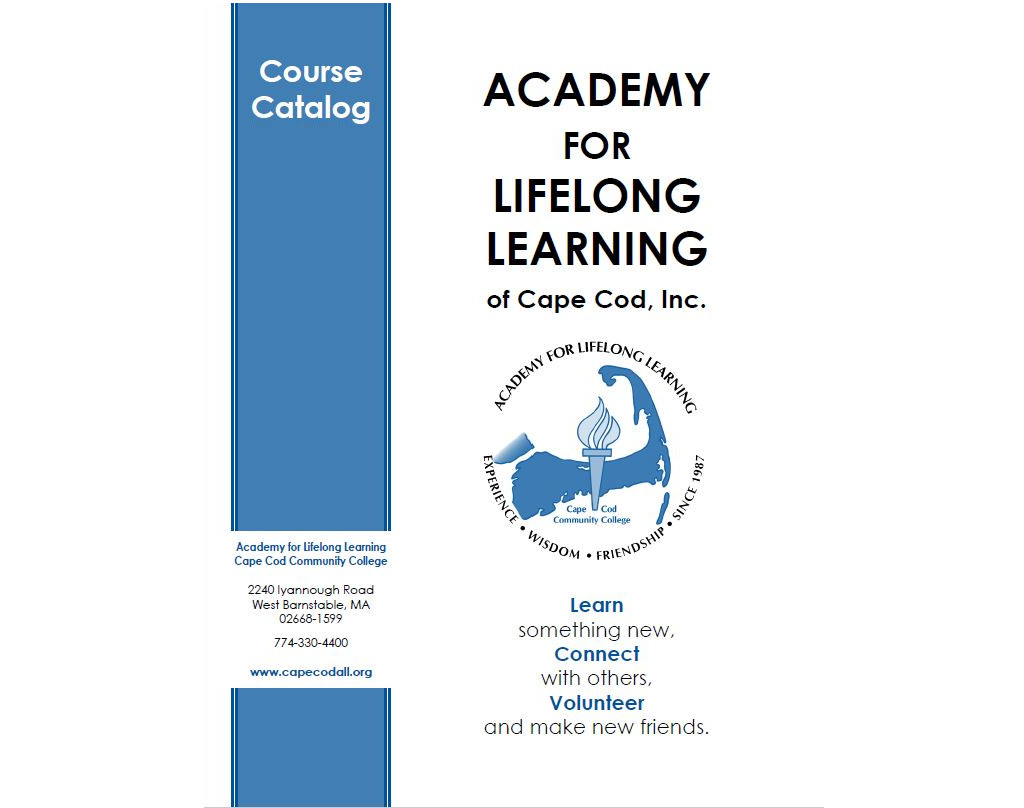 Update:
The day and session for ALL 1152 "Great Films of Three Decades, 1960s, 1970s, 1980s" has changed. It now meets on Tuesdays from noon – 1:20 pm for twelve weeks beginning September 15. The change has been updated in the catalog. If you have already mailed a registration form and listed this class, please e-mail the ALL office at lifelonglearning@capecod.edu so that the registration team can contact you to confirm your selection preferences.