ALL1323-C     First 6 Weeks     Fridays 1:30-2:50     Start Date 15-September
Grossman 115     Limit 25
This course will include history and background of mindfulness meditation, plus in-class practice of a variety of meditation techniques. Subjects covered include the meaning of mindfulness and meditation; the benefits of meditation, various techniques of meditation, the history of meditation; guided meditation; and advanced meditation techniques. Students will be encouraged to meditate at home between classes.
Coordinator: James Kershner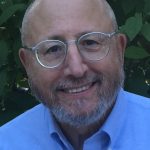 James Kershner is a professor emeritus at Cape Cod Community College. He holds a bachelor's degree from Marietta College and a master's degree from Penn State university. He has been meditating for more than 50 years and was ordained by Zen Master Thich Nhat Hanh as a meditation leader in 2002. He has been leading a meditation group, the Cape Sangha, since 1997. He has taught workshops in a variety of settings. He is the author of a spiritual memoir Becoming Peacemaker.