ALL1345-C     12 Weeks     Tuesdays   1:30-2:50       Start Date 30-Jan
Grossman 106         Limit 20
Using a multi-prong approach, understanding and speaking are obtained through class participation. A printed copy of each lesson will be provided at the end of each class, which will allow students to obtain reading and writing skills. There will be a review the following week prior to the introduction of new material. This approach lends itself to lively interactive classes.
Coordinator: Marie Boucher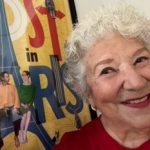 Marie has an MA in French Literature and is also a certified French/English translator. She has served as a translator for Arid Lands Studies at the University of Arizona, where she was also a teaching assistant. In addition, she taught adult education classes in Tucson, AZ, and Lexington and Wellesley, MA. Marie has lived in French-speaking countries and has US/Belgium dual nationality.