ALL1308-C     12 Weeks    Mondays 9:00-10:20     Start Date 11-Sept
Grossman 106    Limit 18
A deep dive into one of the Bard's best comedies!  We will look at the play from the acting perspective, and work toward a staged reading. High comedy, low comedy, mix-ups and love stories- it has it all. We will use the Folger library edition ($7), although almost any edition of the play will do because of act/scene/line numbers.  No acting experience needed. And the language is a lot easier than you think.  I promise. Just a fun time getting to better understand and explore this great play and how it, and the theater, works!
Text:        Folger library paperback edition of Shakespeare's Twelfth Night
Coordinator: Roger Shoemaker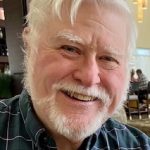 BA Yale in Dramatic Literature, , MFA Catholic University in Directing. I taught and directed at Trinity College, Hartford; was Artistic Director of professional theater there; I was Dean for the Arts at Walnut Hill School for the Arts in Natick; and enjoyed ten years in a fabulous post-retirement job as Director of Drama at Dennis-Yarmouth Regional High School. I have acted in Twelfth Night and directed it. Twice. I look forward to this new approach. This will be my third course coordinating at ALL: a deep dive into Hedda Gabler in the fall, and an intro to theater for theater-goers in the spring.