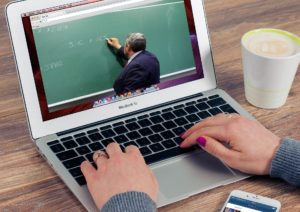 Registration processing begins Monday, January 10th, and all members will have an equal chance of getting their course choices if their completed registration forms with a signed check are received in the mail by Friday, January 7th. Registrations received after that date will be processed daily but not until the original group is processed. Be sure to include a check for the membership fee, currently $105, made out to ALL. Unfortunately, we cannot accept credit cards and debit cards.
If possible, please complete your form using your computer, tablet, or phone BEFORE printing. Please also make a copy of your completed registration form for your records.
To ensure a fair assignment of classes, ALL uses a random selection process. No preference will be given to early postmarks. Any incomplete section may delay the processing of your registration form and missing or unsigned checks will cause your place in the queue to be lost. Please prioritize your course selections on the numbered registration form and include alternate choices in the event that your selections are full. We will attempt to contact you by e-mail or telephone if none of your selected courses or alternate courses is available or if your check is missing or unsigned, so complete and accurate contact information is important if questions come up about your registration form.
It is very important that ALL has your correct e-mail address since that is how you will receive class enrollment confirmations and that is how the coordinator will contact you about Zoom access to the class.
The ALL office and desk at Cape Cod Community College is closed temporarily. Do not attempt to deliver your registration form in person. If you have questions regarding the registration process send an e-mail to lifelonglearning@capecod.edu or leave a message at 774-330-4400. Include a phone number if you would like someone to call you back. We will attempt to answer your questions promptly.
Throughout the registration process and the semester, a list of courses with space available will be posted on the ALL website www.capecodall.org. , and on the ALL Facebook page www.facebook.com/AcademyForLifelongLearningCapeCod/.   After the first week of each semester, members may seek enrollment in any of those open courses by contacting lifelonglearning@capecod.edu.
Mail your completed registration form and signed check to:
Academy for Lifelong Learning of Cape Cod, Inc.
Cape Cod Community College
2240 Iyannough Road
West Barnstable, MA 02668- 1599
Refunds
If you find you are unable to attend a course after receiving your course confirmation, please leave a message at (774) 330-4400 or email lifelonglearning@capecod.edu so we may add the seat back into our inventory.
If you begin a course and find that you will not be attending, please notify the ALL office as well as the coordinator. Refunds of membership fees are available only through the first week of class except in special circumstances and will be issued after the class registration process is completed.
Classes with low enrollments may be canceled outright, in which case registered attendees will be notified. Those who registered for these courses may enroll in other courses, based on space available, or receive a tuition refund.
Course coordinators are not subject to the membership fee.
See Also:
Membership Fees
Withdrawals